The Civic Leadership Stories Project supports scriptwriters, showrunners, producers, talent and other creatives telling fictional storylines about civic leaders. Storylines about civic leaders can be found in most TV shows and films. They can help shape audience views about politics, voting, advocacy and power. Told well, these stories can amplify the experiences of a new, more diverse movement of civic leaders, who are shaking up how things are done in places of power, and inspire audiences to public service and civic engagement in real life.
To inform this project, researchers from the Center for Media & Social Impact, in partnership with MTV Entertainment and When We All Vote, embarked on Watching Out for Democracy: How Entertainment TV Portrays Civic Leadership and Civic Engagement in the United States, an unprecedented examination of the top-rated leading entertainment TV shows during 2020, a historic year that saw soaring levels of voter participation in the national election. The study asks and answers key questions: What do young (18-34-year-olds) American audiences see and learn about civic roles and participation when they tune into their favorite entertainment TV shows? How is civic leadership—from elected officials and other public service leaders—portrayed? How do characters talk about and take civic action, from voting to volunteering to making change in their communities? The findings present opportunities for entertainment TV to portray authentic models of civic leade​rs and everyday characters grappling with contemporary dilemmas and solving complex problems in fresh, compelling storylines.
The Project is led by Will Jenkins, Charmion Kinder, Kimberly Reason, Jesse Moore, and Caty Borum Chattoo. Partners include Cinereach, MTV Entertainment Group, the Solutions Journalism Network, and others.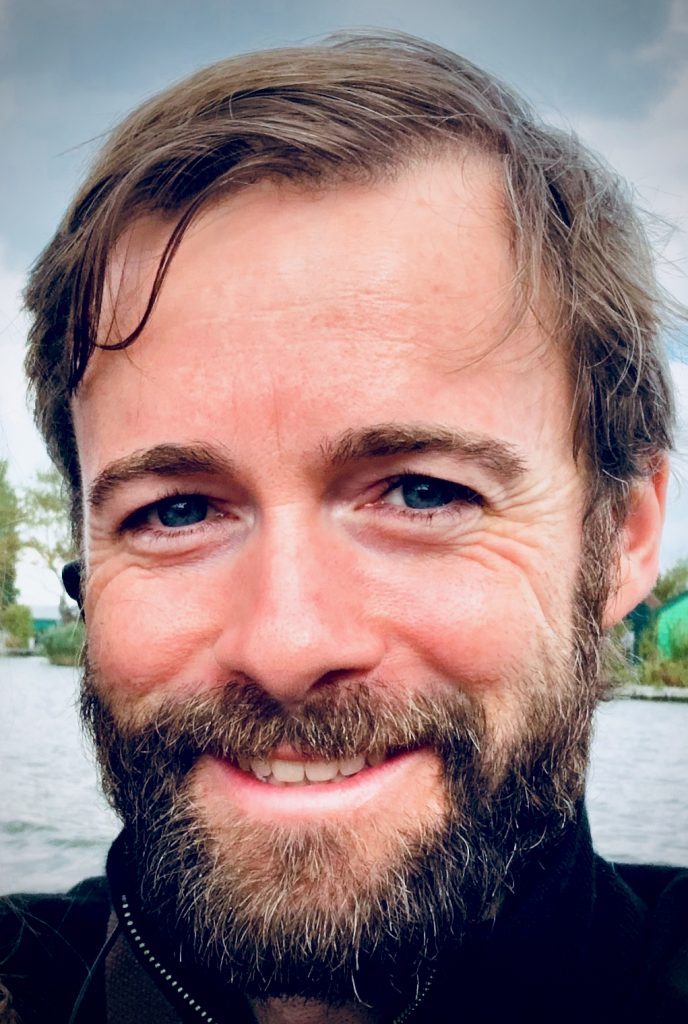 Will Jenkins
Will Jenkins has more than fifteen years of communications and policy experience at the Obama White House, the Department of Health and Human Services, Congress, and international nonprofit organizations. In the field of creative media, Will has trained or advised hundreds of media makers on politics and policymaking through the Sundance Institute, the South by Southwest Festival, the Tribeca Film Institute, Warner Bros., FRONTLINE, MTV, and others. He was Policy Director for the Impact Film Festival at the 2012 Republican and Democratic National Conventions and developed the American Film Institute's first Political Bootcamp for Filmmakers in 2013.
While in the nonprofit sector, Will worked on restorative justice, conflict resolution and community leadership initiatives. Will also founded the Democratic Communicators Network, which has organized training and mentoring for hundreds of political staffers for more than a decade. Drawing on his experiences, he co-authored peer-reviewed articles in The Public Sector Innovation Journal and Media, Culture & Society. At the Center for Media and Social Impact, he co-authored a series of studies on films and public policy (When Movies Go To Washington: Documentary Films & Public Policy in the United States Vol. 1 and Movies & Grassroots Community Engagement: Documentary Films & State and Local Public Policy in the United States). He has served as a board member of Working Films and a co-chair of the NEXUS Working Group for Film, Media and Story.
Charmion Kinder
Charmion N. Kinder is a master communicator, social impact advocate and corporate responsibility strategist with nearly 20 years of experience in executing influencer campaigns that promote transformational change for the next generation of American leadership. As the founder & chief impact officer of CNKinder, Inc., a social impact consultancy, she works tirelessly to help organizations find their voice, inspiring youth to pursue their grandest visions and dreams along the way.
Recently, as the Head of Global Public Relations for Global Citizen – a movement of engaged citizens who are using their collective voice to end extreme poverty, eradicate climate change and end gender inequality by 2030 – Charmion planned, advanced and directed media relations strategy for the organization's social impact, advocacy and policy-focused initiatives.
A former White House press aide to First Lady Michelle Obama, Charmion previously served the Obama Administration as a public affairs appointee within the Departments of Housing and Urban Development and Commerce. Her work has also included executing strategic communications management for organizations including: The Walt Disney Company, Discovery Education, Edelman, the Ad Council, My Brother's Keeper Alliance, the Hip Hop Summit Action Network (HSAN), the National Coalition on Black Civic Participation (NCBCP), America Coming Together (ACT), Special Olympics and SEIU.
Charmion's work as a change agent began after graduating from the Howard University School of Communications, where her efforts to inspire 21st century ingenuity have since promoted global responsibility, civic engagement, and diversity and inclusion, for the purposes of building a better world. Charmion also earned certification from Harvard Business School's CSR Executive Education Program in 2016.
Kimberly Reason
Kimberly Reason brings 30 years of communications and leadership experience in the public, corporate and nonprofit sectors to her project management role. As Acting Chief of Staff, Deputy Chief of Staff, and Senior Public Information Officer for the Central Puget Sound Regional Transit Authority, Kimberly advised executives on the agency's strategic and capital initiatives, with particular focus on implementing media and communication strategies for engaging public officials and communities impacted by the agency's mega-infrastructure construction projects. She has worked closely with the Washington State congressional delegation, the Governor's office, the U.S. Department of Transportation, and the Federal Transit Administration, in addition to local officials from the Washington State Department of Transportation, the Port of Seattle, Seattle Mayor's Office, Seattle Department of Transportation, Tacoma Mayor's Office, regional county executives, and other elected officials.
Kimberly also draws on extensive community leadership experience as Vice President for Programs at the Metropolitan Seattle Urban League; Executive Director for Legal Voice; Chair of the Minority Executive Directors Coalition and the Seattle Mayor's Commission on Children and Youth; board member for the United Way of King County and the Northwest Coalition Against Malicious Harassment; Program Manager for the JTPA-funded Northwest Center Industries Office Skills Training Program; speaker-educator for the People of Color Against AIDS Network and the Lifelong AIDS Alliance; PR intern for the National Women's Political Caucus; and paramedic aide for the youth international aid program, Amigos de las Americas. She is a member of the International Women's Forum Washington State Chapter, Board of Advisors for CatStone Books Publishing, jurist for the Seattle Black Film Festival, and graduate of Leadership Tomorrow.
Jesse Moore
Jesse Moore is a leading voice at the intersection of national politics, philanthropy, entertainment and justice. As a former White House Speechwriter and Associate Director for Public Engagement, he directed entertainment partnerships for President Obama while staffing federal task forces on 21st Century Policing, Criminal Justice Reform and My Brother's Keeper.  Jesse launched Common Thread Strategies in 2016 to begin consulting clients including Kamala Harris, Stacey Abrams, the NBA, the NYPD, Carnegie Hall, Pivotal Ventures and the Pop Culture Collaborative. He is a frequent cable news commentator, a board member at Equal Justice USA and Rock the Vote, a Seattle area native, and a graduate of Western Washington University.
Caty Borum Chattoo
Caty Borum Chattoo is Executive Director of the Center for Media & Social Impact (CMSI), a creative innovation lab and research center at American University that creates, showcases, and studies media designed for social change and social justice; and Assistant Professor at the American University School of Communication in Washington, D.C. She is an award-winning documentary producer, scholar, professor and strategist working at the intersection of social change communication, documentary and entertainment storytelling. Her co-authored book about the role of mediated comedy in social change, A Comedian and An Activist Walk Into a Bar: The Serious Role of Comedy in Social Justice, with co-author Lauren Feldman, was published by University of California Press as the launch volume for the first Communication for Social Justice Activism series. Her documentary book, Story Movements: How Documentaries Empower People and Inspire Social Change, was published by Oxford University Press.
As a documentary producer, her films and TV programs have aired internationally and nationally on the Sundance Channel, Pivot, NDTV (India), Link TV, KCET, DirectTV and theatrically. In the U.S. and around the world, she is a featured speaker and workshop leader on the intersection of storytelling, communication, and social justice. A former philanthropy director and producer with legendary comedy film and TV producer Norman Lear, Borum Chattoo serves on the Board of Directors of three leading organizations working at the intersection of entertainment storytelling and social justice: The Peabody Awards, Kartemquin Films, and Working Films. She also serves as a member of the Advisory Group for The Civic Imagination Project led by renowned media scholar Henry Jenkins, housed at the University of Southern California.