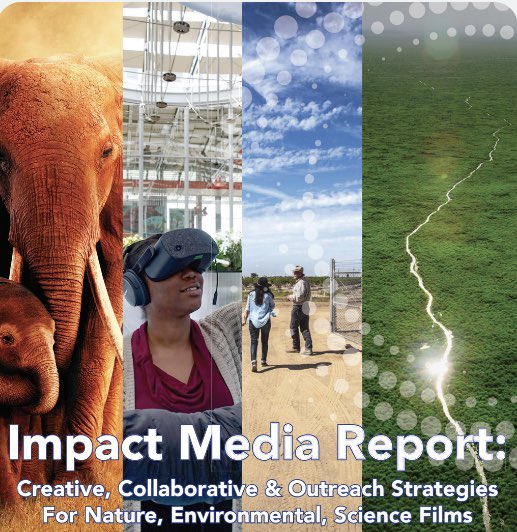 With an eye toward solutions for the future, AU's Center for Environmental Filmmaking (CEF) released its 2020 Impact Media Report at the 2020 Jackson Wild Summit to more than 900 key leaders in conservation science and storytelling.
"Impact Media Report: Creative, Collaborative & Outreach Strategies for Nature, Environmental and Science Films" explores innovative ways to use media as a tool for individual, societal, policy, and cultural transformation. Funded by HHMI/Tangled Bank Studios, the report provides frameworks, case studies, and examples of ways to create greater impact and meaningful change through equitable and representational best practices.
"Our new 2020 Impact Media Report deepens our understanding and furthers our thinking about how nature, environmental, and conservation science media can change hearts, minds, and behaviors," said CEF Executive Director Maggie Burnette Stogner. "We have unprecedented opportunities to engage audiences in the critical challenges facing our planet, from climate crises, pandemics, species extinction, to environmental injustice and racism."
The report also highlights the need to enhance diversity, equity, and inclusion (DEI) approaches of filmmaking in the nature, environmental, and science arena. Access the complete article and report on the AU SOC website here.