Challenge and Opportunity in Documentary Storytelling
Documentary has long enjoyed a vibrant space in the global media ecology, and the marketplace for creative nonfiction storytelling continues to broaden in the United States and around the world. Despite an expansive landscape for documentary filmmakers and audiences, particular challenges are persistent while opportunities emerge. As viewers continue to discover documentary storytelling across various platforms, and as new makers enter the craft, tracking industry professionals' perspectives and lived experiences is a vital pursuit. This study stems from these ideas and imperatives.
About The Center for Media & Social Impact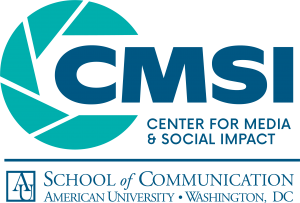 The Center for Media & Social Impact (CMSI), based at American University's School of Communication, is a creative innovation lab and research center that creates, studies, and showcases media for equity, social change, and social justice. Focusing on independent, documentary, and entertainment media, the Center bridges boundaries between scholars, producers and communication practitioners across media industries, social justice, public policy, and public engagement. The Center produces resources for the field and academic research; creates original media; convenes conferences and events; and works collaboratively to understand and design media that matter.
About The International Documentary Association
The International Documentary Association (IDA) supports the vital work of documentary storytellers and champions a thriving and inclusive documentary culture. IDA provides production funding and fiscal sponsorship to filmmakers, advocates for the rights of documentary makers around the world, publishes Documentary magazine, and produces year-round programming including Getting Real, the largest professional conference in the U.S. for documentary makers. documentary.org